Beskrivningen är på engelska och delvis skriven av de som driver boendet.
Vandrarhem Prime Backpackers Bournemouth, Bournemouth, England

Prime Backpackers Bournemouth is situated in a beautiful historic building in the heart of Bournemouth.

Prime Backpackers Bournemouth is surrounded by restaurants, bars and shops. Its within walking distance to the Lower Gardens and Bournemouth's beautiful beaches.'The Triangle', Bournemouth's vibrant and quirky hub for dining, Live music, the arts, culture & night life, is just a quick stroll from the hostel. When it comes to shopping you will find independent boutiques, designer brands and your high street favourites just around the corner.Also Train & Bus Station are just a few minutes walk.

We offer free tea and coffee all day, a free computer, TV, board games, book exchange, hairdryers, travel advice, and towel hire. Feel safe at Prime with 24 hour security and CCTV. We have lockers inside the rooms (bring your own padlock or rent one from reception) and free luggage storage on the day of arrival and departure. There is no bar on site, so you can sample the many local pubs or bring your own booze back. We host lots of fun events, movie nights, games evenings and delicious dinners which all can enjoy - to name a few.

Prime Backpackers Policies & Conditions:

Cancellation policy: 48 hours before arrival.

Check in from 15:00 to 21:00.
Check out before 11:00.

Payment upon arrival by cash, credit cards, debit cards.
Payments made with international credit cards will be charged additional Â3.
This property may pre-authorise your card before arrival.

Photo identification(ID) will be required on check-in. Suitable identification includes passport, photo driving licence or national identity card.

Taxes included.
Breakfast not included.

General:

The same day bookings cannot be made later than 9pm.
No curfew.
Non smoking.

Our reception is open from 9am to 9pm, seven days a week. If you plan on arriving outside of these times, let us know and we will see what we can do.


Övrig information om detta Vandrarhem
Strictly no Hen or Stag parties, or group bookings for more than 8 people.
If we suspect that you are a Hen or Stag party when you arrive then we reserve the right to cancel your booking and not refund any monies paid.

Photo identification(ID) will be required on check-in. Suitable identification includes passport, photo driving licence or national identity card.

Payment for the duration of your stay must be made upon arrival. Once you have arrived, no changes to your initial booking are possible and no refunds will be paid. Payments made by cash or UK debit card are free of charge. Payments by credit card, debit cards issued by non-UK banks and Paypal will be subject to a Â3 fee per transaction.


Att ta sig till Prime Backpackers Bournemouth Vandrarhem
From Bournemouth Railway and Bus Station:

Exit Bournemouth Station, turn right towards Coach House Place. You will walk under the big dual carriageway road, and be parallel with the train tracks.

Turn left onto Park Road. At the junction turn left again, onto Lansdowne Road.
Cross the road and take the right onto Dean Park Road. At the end of the road go up the stairs and turn right onto Madeira Road.

Take the underpass and you will come out on Old Christchurch Road. Turn left onto Fir Vale Road and Baggies is at number 10.

Busses From the Station:
Take bus number 3, 4a, 4b, 4c, or 13 and get off at the St Peter's roundabout.
Turn right and walk St Peter's Street for about 5 minutes and Baggies is at the end of the road.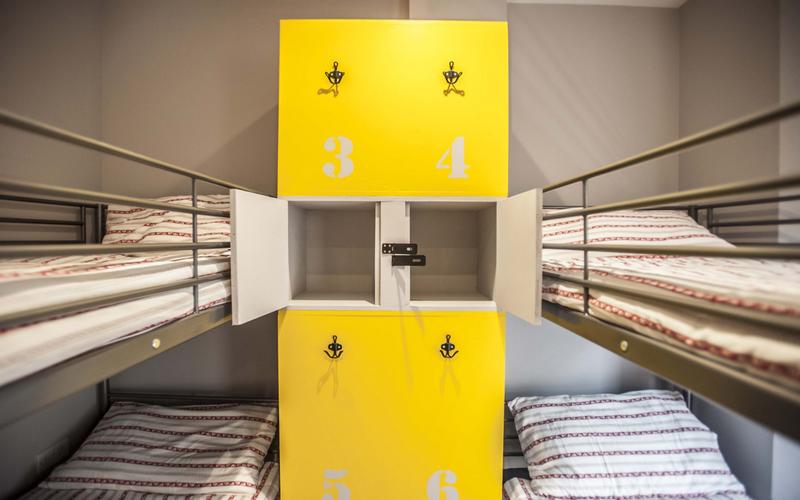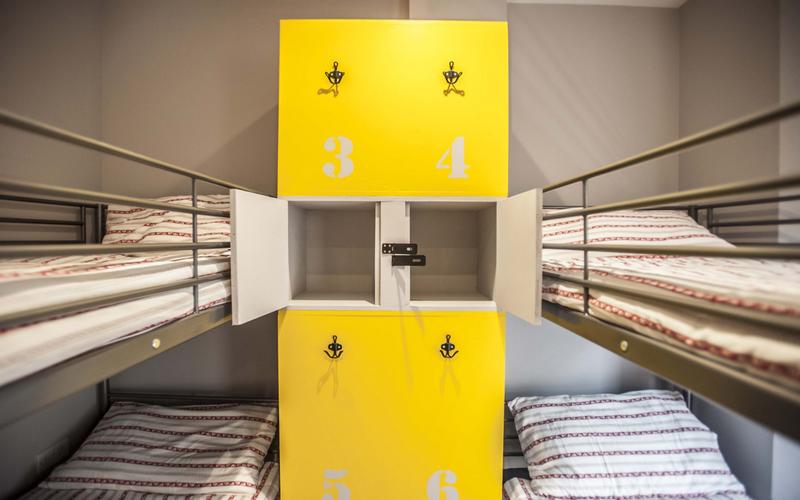 Vandrarhem Prime Backpackers Bournemouth, Bournemouth England
| | | |
| --- | --- | --- |
| Vandrarhem Prime Backpackers Bournemouth, Bournemouth England | Vandrarhem Prime Backpackers Bournemouth, Bournemouth England | Vandrarhem Prime Backpackers Bournemouth, Bournemouth England |
| Vandrarhem Prime Backpackers Bournemouth, Bournemouth England | Vandrarhem Prime Backpackers Bournemouth, Bournemouth England | Vandrarhem Prime Backpackers Bournemouth, Bournemouth England |
| Vandrarhem Prime Backpackers Bournemouth, Bournemouth England | Vandrarhem Prime Backpackers Bournemouth, Bournemouth England | Vandrarhem Prime Backpackers Bournemouth, Bournemouth England |
| Vandrarhem Prime Backpackers Bournemouth, Bournemouth England | Vandrarhem Prime Backpackers Bournemouth, Bournemouth England | Vandrarhem Prime Backpackers Bournemouth, Bournemouth England |
| Vandrarhem Prime Backpackers Bournemouth, Bournemouth England | Vandrarhem Prime Backpackers Bournemouth, Bournemouth England | Vandrarhem Prime Backpackers Bournemouth, Bournemouth England |
| Vandrarhem Prime Backpackers Bournemouth, Bournemouth England | Vandrarhem Prime Backpackers Bournemouth, Bournemouth England | Vandrarhem Prime Backpackers Bournemouth, Bournemouth England |
| Vandrarhem Prime Backpackers Bournemouth, Bournemouth England | | |
Faciliteter
- Internet möjlighet
- Tvättstuga
- Sängkläder ingår
- Kreditkort accepteras
- Handdukar ingår
- Säkerhetsskåp
- Bagagerum
- Kortnyckel till dörr
- Gemensamt utrymme
- Frukost ingår ej




Prime Backpackers Bournemouth
10 Fir Vale Road
BH1 2JW, Bournemouth
Bournemouth , England